Brexit – How Corporate Lobbyists Are Dominating Trade Negotiations with Ministers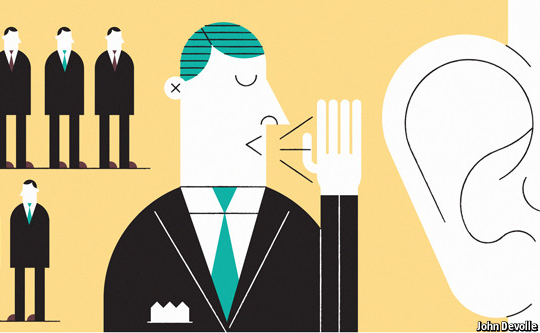 UK trade secretary Liam Fox has come under fire for the strong business bias of his Department for International Trade's lobby meetings, as he launches unofficial trade negotiations with the US. It is a bias that raises questions about the way a possible post Brexit UK-EU trade deal might be skewed in the interest of Big Business.
The briefing paper , Big Business Britain – How corporate lobbyists are dominating meetings with trade ministers, jointly published with Global Justice Now  and Corporate Europe Observatory reveals the extent to which ministers at the UK Department for International Trade (DIT) are "overwhelmingly prioritising meeting with lobbyists from big business over all other interests."
Get Briefed, Get Weekly Intelligence Reports - Essential Weekend Reading - Safe Subscribe
The analysis of official meeting records reveals that nine out of ten DIT lobby meetings between October 2016 and March 2017 were with business. This includes 8 meetings with HSBC, 6 with Barclays Bank, and 7 with oil giant BP, while public institutions, trade unions, civil society groups and even pro-business think tanks accounted for less than 10% of all meetings.
"Civil society groups have had far less access and opportunity to put forward their needs, concerns, and proposals. Small and medium sized businesses are also largely left out."
Ministers have refused to answer basic parliamentary questions as to the nature of the trade negotiations, including information on who is invited, what is on the agenda and where the talks are taking place. These details have also been judged to be beyond the reach of Freedom of Information requests.
Excerpts from the report
Trade policy and trade deals now have a profound effect on almost all aspects of daily life. The classic idea of a trade deal as being about tariffs and only affecting businesses that trade internationally is outdated. Trade deals have an impact on everything from health, to jobs, to education, to the environment and climate, to ending poverty and inequality. This makes them everybody's business.
This is particularly important for the UK at present as it seeks to create a trade policy from scratch as part of the Brexit process. Without input, expertise and perspectives from a wide range of groups in society, trade policy will not be able to support the public interest and enable us to protect the planet.
Yet ministers from the Department of International Trade are taking a blinkered view and massively prioritising the narrow corporate interests of lobbyists from big business over all other interests. "Britain is open for business as never before. It is our ambition to be the beating heart of global trade; the world's natural business partner." Liam Fox, Secretary of State for International Trade, Dec 2016.
We looked further into who actually attended DIT's meetings – for instance, if six groups attended a meeting, we counted that as six encounters. Business interests represented an overwhelming 90.5 per cent of all encounters in this period.
The Federation of Small Business (FSB) had only two meetings altogether while smaller, local or family businesses were not well-represented in the figures. Yet small or medium sized businesses (SMEs) account for 99.9 per cent of all UK private sector organisations and they employ over 15.7 million people, or 60 per cent of all private sector employment in the UK . The FSB says that one in three (32 per cent) small businesses are involved in overseas trade as an exporter and/or importer, so their interest in the Brexit deal is likely to be high. Yet their access to DIT is minimal.
Civil society organisations had only five dedicated meetings with DIT out of the 318 total during the period analysed, and represented only 3.9 per cent of all the lobby groups met.
Overall, the space for vital issues such as climate change, development, consumer protection and workers' rights to be raised with DIT ministers is drastically limited – only one meeting focussed specifically on such issues.
Trade rules committed to in the deals may affect environmental, health or safety standards and affect domestic legislation. They are also likely to promote and lock in privatisation. Special corporate courts outside of the national legal system may be required by the deals. For all these reasons and more, it is vital the processes around the working groups are open, democratic and accountable. Yet DIT has been incredibly secretive about these groups. Ministers have refused to provide any information to MPs about them in response to parliamentary questions. Freedom of information requests simply to get a list of the groups, and schedules of when they will meet, have been refused on the spurious grounds that this might undermine the UK's negotiating position and harm diplomatic relationships.
Read the full report HERE
---