Don't Fall For The Government's Sleight Of Hand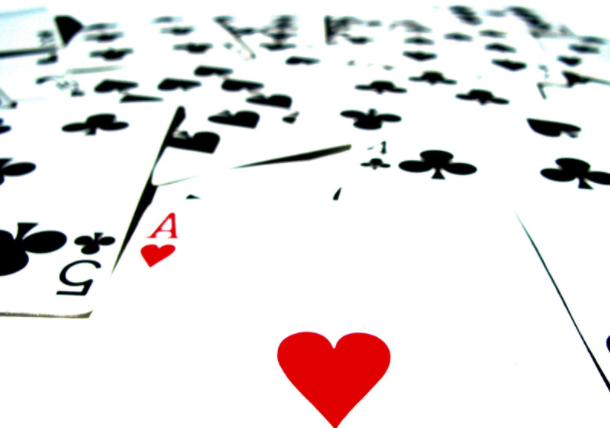 By David Powell – New Economics Foundation: Diversion; sleight of hand; showmanship. Skills to be found in any good government's playbook. Just because there's something shiny to look at, doesn't mean that's where we should be looking.
Take fracking. The government doesn't bang on about fracking much anymore, principally because almost everyone hates it. This is a change from most of the previous decade, when ministers wouldn't shut up about how great it's going to be when every town and village in the country gets fracked. But it's not gone away. It's just not being talked about as much.
Get Briefed, Get Weekly Intelligence Reports - Essential Weekend Reading - Safe Subscribe
The government may well conclude that the rhetorical heavy lifting is largely done. Fracking in the UK is edging ever closer, after ministers have spent the best part of a decade greasing the wheels. Just ask the people of Eckington and Marsh Lane in Derbyshire, who are currently facing the prospect of petrochemical giant INEOS going over their head to get national approval to test-frack.
Earlier this month, Theresa May's big environment speech launching the 25 Year Environment Plan got bucketloads of coverage, mostly about plastic. Since Blue Planet II, this pretty much is 'the environment', as far as the spin doctors are concerned. And talking about plastic is better than not talking about the environment at all. Indeed that's the whole reason the Conservatives are on such a tree-hugging charm offensive at the moment. But it doesn't mean it's where the action really is – particularly when that action is as popular as kitten chutney.
The same is happening with deregulation. Back in simpler, pre-Brexit times, the 'war on red tape' was one of the defining crusades of the 2010 and 2015 governments. Apparently without much else to worry about, David Cameron oversaw an armada of initiatives to slash the 'burden' of environmental and social regulation on business.
What started as 'one in, one out' – a civil service wheeze where mandarins weren't allowed to bring in a new regulation unless they'd found one of equivalent 'cost' to offer up in ritual sacrifice – became 'one in, two out' in 2013, and then 'three out' in 2016.
Sounds daft and dangerous. Is daft and dangerous. But common sense wasn't really the point. It was the look of the thing, rather than its usefulness, that mattered. A 2017 paper from the University of Oxford concluded you don't really get any economic benefits through deregulation, but it sends out a message about what kind of government you are.  The Government's offensively arbitrary 'Business Impact Target', which aimed to cut the cost of regulation by £10 billion, was savaged by both the National Audit Office and the Public Accounts Committee as a rather silly and semantic PR exercise. Numbers were cherry-picked to make it look like the 'cost' of regulation had fallen when in fact it had gone up massively.
Ministers have shut up about deregulation these days, at least in public.  Almost certainly the tragedy at Grenfell Tower – the debate around which thrust 'deregulation' onto the national stage – played a role.  The triumphal 'Cutting Red Tape' website has been quietly archived off. And deregulation is simply less of a thing: like fracking, it's not the face that Mrs May or her government, in these strange new times, fancies presenting to the world.
And Brexit has also come along of course, and, given the total throwing-up-of-everything-into-the-air that it entails – including the UK absorbing the entire corpus of EU law – it doesn't make sense for even the most deregulation-obsessed minister to promise there'll definitely be fewer rules around. As soon as one tries – like Liam Fox's chlorinated chicken– they run slap bang into the fact that, for example, we're almost certainly going to have to stick to the EU's animal welfare standards if we want to continue to trade with them.
But it still is a thing. Just not a thing you'll hear much about. Dig a little deeper and actually deregulation isn't going to be that easy to get rid of, even if you wanted to. It's law. The Enterprise Act 2015 now requires a 'Business Impact Target' to be set. The Industrial Strategy promised that it would continue to promote (new euphemism alert) an "agile approach to regulation that promotes and supports innovation [and] growth". And the recent Budget doled out £10 million for a 'Regulators' Pioneer Fund' – information about which is so far pretty scant.
The moral? What the government wants us to think about what it's up to, and what it's actually doing behind the scenes, are rarely the same thing.
While everyone's eyes are on gimmicky plastic-free shopping aisles, the fracking rigs are entreated to move ever closer to once peaceful and now furious villages. And even if the government no longer thinks it's a good idea politically to cheerfully promise cuts in 'red tape', that doesn't mean we can relax.
---