Research: Migrants In The Care Sector Contribute £17 Million To The English Economy Every Day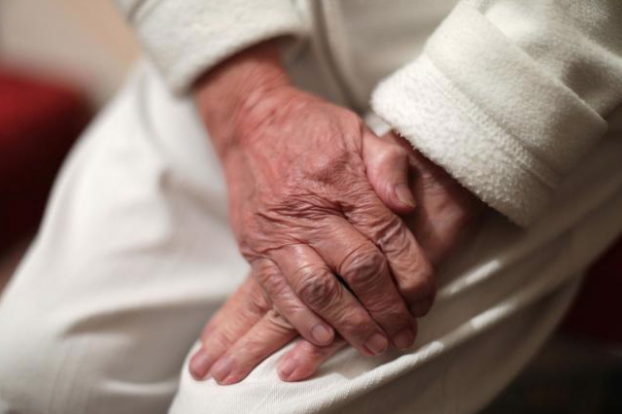 By Sarah Bedford – New Economics Foundation: Today (Saturday 17th Feb) people of all nationalities will be coming together to celebrate the contribution of migrants to UK society. 1 Day Without Us is a day of action that invites us to dance, cook, volunteer, or protest – to take part in any way to show  a belief in the power of migration to change lives for the better and to take a stand for migrants' rights.
Migrants have played a vital role in the NHS since its creation, and 1DWU rightly calls on us to celebrate that. The work of the NHS and social care are intimately connected, so it is just as important to pay homage to the work of migrants caring for people in homes and communities up and down the country.
Much of this is unpaid care for family, friends and neighbours. Yet many migrants also choose care as a career, and our adult social care system depends on them. More than one in five (23%) workers in the sector were born outside the UK. Most work in hands-on care roles, supporting people in residential or nursing homes, their own homes or the community.
Get Briefed, Get Weekly Intelligence Reports - Essential Weekend Reading - Safe Subscribe
At the New Economics Foundation we have calculated that every year these migrant workers contribute £4.4 billion to the English economy – that is £17 million per working day. A vast amount, but almost certainly an underestimate because we chronically undervalue social care in this country: the poverty wages paid to most staff in the sector do not match the value of helping people to live with dignity and independence. £17 million a day captures some – but by no means all – of the value that migrant care workers bring.
Flying in the face of this is migration policy, which has become increasingly restrictive. Non-EU migrants are judged on a points-based system with various tiers. Tiers 1 and 2 (for high-skilled migrants) is subject to an annual cap and Tier 3 (for low-skilled migrants) was never opened. Post-Brexit, we risk seeing these policies extend to EU migrants too.
Yet not only do we need to protect the contribution that migrants are already making to our social care system: we must also encourage more to join the sector. As demand for care rises, we face the prospect of a serious staff shortage. Independent Age project that in 20 years' time we could have one million fewer care workers than we need. If we are to build a sustainable system that can support us all, we must think strategically about how we recruit and retain a workforce made up of people of all backgrounds – UK born and migrant workers – who reflect the diversity of the people they care for.
This requires a step change in ambition. We can't expect to attract people to care without offering good jobs. This means decent pay and secure contracts. It also means creating an environment where people work with autonomy and purpose, with meaningful opportunities to progress. Social care has the potential to be a rich source of enduring livelihood for a workforce motivated by a sense of public service. If that is to happen, we must be bold in our thinking about what our care system is here to achieve. We must reimagine our care infrastructure, recognise its potential as a major economic sector to deliver inclusive, sustainable prosperity, and make a radical shift towards investing in it.
Workers and migrant workers are the foundations of that infrastructure, so we must invest in them too. This Saturday on 1DWU let's celebrate their contribution and imagine a time when it is properly valued, every day.
---