New Map Shows Where Public Land Is Up For Sale By Gov't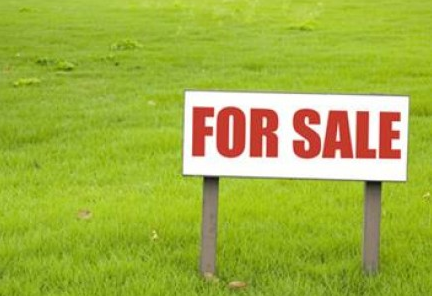 We're in the middle of a government-led public land sale and most people don't even know it's happening.
People all over the country are coming together to stop the Government from selling public land, in a new campaign launched today by The New Economics Foundation.
As part of the Save Public Land campaign, the think tank is publishing an online interactive map which shows all of the public land sites up for sale around the country – as well as all the sites which have already been sold off. The goal is to bring people together to help prevent the sale of public land where they live, and to campaign for genuinely affordable housing to be built on that land instead.
Previous research by NEF has shown that only 1in 5 of the new homes forecast to be built on public land already sold off by the Government is 'affordable'. And as little as 6% of new homes are likely to be social rented housing, with some developments comprising only luxury properties. The Government's programme is also dramatically behind schedule. At current build rates, the sell off will take 12 years longer than its projected target of generating 160,000 new homes by 2020.
The Save Public Land campaign launch comes in the wake of a party conference season dominated by the issue of housing.
Get Briefed, Get Weekly Intelligence Reports - Essential Weekend Reading - Safe Subscribe
Alice Martin, Housing Lead at the New Economics Foundation said:
"We're in the middle of a Government-led public land sale, and most people don't even know it's happening.
"The Government is continuing its policy of selling off public land owned by departments like the Ministry of Justice and Department of Health to plug depleted budgets and stimulate the development of new private homes.
"But we already know that selling public land is not producing nearly enough affordable homes. Private developers are building slowly and the new homes aren't actually affordable for most people. If the Government is serious about tackling the housing crisis, why is it persisting in selling the main resource needed to do something about it?
"That's why today we are launching a campaign to Save Public Land. And we're starting by showing people exactly where public land is being sold off. Our interactive map is the first step in bringing people together to take control of their housing future."
For more information about the Save Public Land campaign, visit: http://neweconomics.org/check-your-land-price/
Note: If your area is not densely populated you may need to zoom out a little on the map to see land being sold off.
---