Skripal Poisonings Saga – Have Police Release Falsified Images?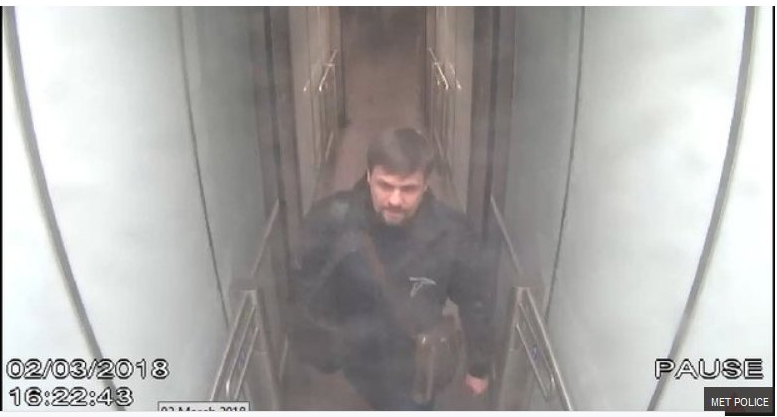 TruePublica Editor: In the latest twist of this unlikely plot, the government campaign to deflect from its own domestic crisis to blame Russia for the poisoning of double (possibly triple) agent Sergei Skripal and his daughter with a Novichok nerve agent has just entered the realms of the utterly bizarre.
British Metropolitan police are saying they now have "sufficient evidence" to charge Alexander Petrov and Ruslan Boshirov, both Russian nationals, with conspiracy to murder Skripal, as well as the attempted murder of his daughter and police detective Nick Bailey, this according to just about all the mainstream media.
It was revealed back in July that the police had two suspects. Then late August it was announced that 'super-recognising' detectives specialising in memorising faces and recognising suspects were leading the search for those responsible. At this point, you might be thinking why are the police not using automated facial recognition systems – just like those being used recently at football matches and festivals (without public authority). Then within days of said super-recognising police turning up – these images are released by the Met Police as proof of the bad guys arriving in UK.
SafeSubcribe/Instant Unsubscribe - One Email, Every Sunday Morning - So You Miss Nothing - That's It
Both images are taken in exactly the same corridor, both an image of a single individual with no person behind for the complete area of the corridor for say six or seven metres, both at 16:22:43 hours.
How can both images be correct? Petrov and Bosgirov cannot be in exactly the same place at exactly the same time on their own.
Let's say there were two corridors – how could both men have reached the same camera at exactly the same distance from it at exactly the same time?
And anyway, who has ever arrived at an airport terminal such as Gatwick or Heathrow and been forced into a single file corridor other than the bridge tunnel that connects the plane to the terminal – but still, how could they both be in exactly the same place at the very same second in either one or two separate bridge-tunnels?
The most likely explanation is that one or both of these images has been deliberately changed for some reason.
I cannot explain this but as these are the images being provided to the mainstream media as proof that two Russian nationals arrived in Britain on suspicion of Russian state-sponsored murder on British soil.  One wonders – has the mainstream media enquired with the Met Police to explain this discrepancy? I doubt that somehow.
The only thing these images do is to heap more questions upon an ever more desperate government and fuel the fire of theories.
Frankly, this is a stupid own goal has been played out by amateurs. I am no more convinced about the veracity of this entire fantasy than I was when the mainstream media broke the story that professional Russian assassins had been specifically trained to kill with a Novichok nerve agent – which it didn't do, then nearly did, then killed someone totally random and blinded someone else.
---