Evidence: This Is What Happens When The NHS Is Privatised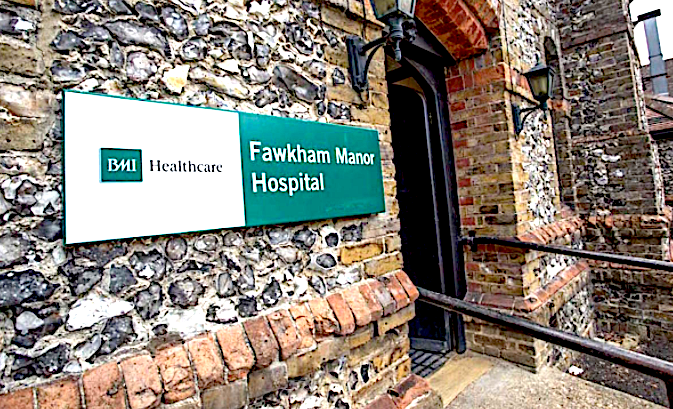 In 2011, the government embarked on fully privatising an NHS hospital with dire and deadly consequences. Shocking examples of poor care were the real reason that private healthcare company Circle withdrew from running Hinchingbrooke Hospital in Cambridgeshire. Circle pulled out of its contract leaving the taxpayer to clean up their mess. Circle blamed a £5million loss and an NHS crisis including "unprecedented increases in accident and emergency attendances, insufficient care plans for patients awaiting discharge, and funding levels that have not kept pace with demand". Those are the very same reasons why the entire NHS is struggling as the government continues to press on with its ideologically driven privatisation plan by initially starving it of cash and then blaming the service for inadequate results.
The Bureau of Investigative Journalists have uncovered other examples of the dire consequences of allowing a profit model to drive the outcome of the nations health.
By Melanie Newman: Private hospital put NHS patients 'at high risk of harm'. A damning report by the regulator is the latest official criticism of healthcare provided by the UK's largest private hospital chain.
Get Briefed, Get Weekly Intelligence Reports - Essential Weekend Reading - Safe Subscribe
A private hospital that treats thousands of NHS patients put their safety at risk, says a new report by the health watchdog. Staff told inspectors that meeting financial targets was considered more important.
In the latest official criticism of a hospital run by major UK provider BMI Healthcare, the Care Quality Commission (CQC) rated Fawkham Manor hospital in Kent as "inadequate" – the worst possible ranking.
Staff told the CQC that financial targets were prioritised over patient safety at the hospital, where NHS patients make up almost half the caseload and where a senior surgeon is being investigated for carrying out unnecessary and substandard surgery – as revealed by the Bureau last month.
During several visits to Fawkham Manor last August and November, inspectors witnessed the wrong patient being taken to theatre, and staff going into theatres without cleaning their hands or making thorough pre-operative checks. Theatre equipment, including that for use in emergencies, was "poorly maintained".
The leadership team "did not understand risks" and patients were "at high risk of avoidable harm", they concluded. Fawkham Manor treated about 2,000 NHS in-patients and 8,600 NHS outpatients in 2015-16.
The head of Fawkham Manor was aware theatre staff were not always going through pre-operative checklists designed to protect patients, said the report, but "failed to take appropriate action to address the issue."
Management teams did not take sufficient action to stop repeat mistakes being made, said the report. For example, two incidents involving the wrong patient being taken to theatre happened within a short time of each other, showing the first incident had not been fully investigated and insufficient action had been taken.
On the final CQC visit staff were still not consistently adhering to the infection control policies requiring them to be "bare below the elbows". At least one member of staff was seen in theatre wearing a long-sleeved top.
"Staff told us meeting financial targets was seen as a priority at the expense of quality and safety," inspectors said, and that "the hospital was only concerned about the amount of patients they operate on."
In the last three years major failings have been found at a string of hospitals run by BMI, which employs more than 6,000 consultants across the UK and last year made operating profits of £28.7 million.
Police investigate a senior surgeon
The CQC brought forward a planned inspection of Fawkham Manor after learning police were investigating senior orthopaedic surgeon Mohammed Suhaib Sait for fraud.
Sait is accused of carrying out unnecessary and substandard operations on NHS and private patients, which he and the hospital financially benefited from.
He is also accused of overcharging for his work – work which the hospital then billed the NHS for.
Staff at Fawkham Manor hospital told the Bureau they warned managers about Sait over a number of years but claim no significant action was taken until police were alerted by an insurer last July. He was then suspended and the CQC informed of the situation.
Inspectors visited Fawkham Manor three times in August 2016 and, after hearing from a whistleblower, made a fourth unannounced inspection, last November.
They said "staff did not always feel they could raise concerns or have confidence their concerns would be listened to".
Dartford MP Gareth Johnson said a close family member had been operated on in 2016 by Sait as an NHS patient, but later received a second opinion which suggested the treatment may not have been necessary.
"If a hospital is being paid by the NHS to treat NHS patients, it clearly should take responsibility for what happens to those patients," Johnson said.

"The CQC report published today paints a picture of a hospital that did not listen to staff concerns or take action when serious incidents came to light. I am deeply concerned by these serious revelations."
Potential conflicts of interest and promotional accounts
The number of surgical procedures carried out on NHS patients in the private sector has risen steeply in recent years, from 350,000 in 2012 to 530,000 last year. Department of Health (DoH) accounts show the NHS paid the private sector £8.7bn for services last year, 7.6% of the DoH's total budget.
Almost half of the patients treated by BMI – whose boss Jill Watts got £1.4 million in pay and benefits in the last financial year – are NHS referrals.
The issues at BMI hospitals raise questions about the extent of oversight of NHS contracts with independent providers. More than one third of the UK's hip and knee replacements are now carried out in the private sector.
A recent bulletin published by the Royal College of Surgeons highlighted the distinctive risks facing patients being treated in private hospitals compared with the NHS.
Requirements for reporting and auditing data are different in the independent sector as are the arrangements for managing clinical problems.
The bulletin's author professor, Colin Leys of health thinktank the Centre for Health and Public, said: "It's unacceptable for patients in private hospitals not to be protected by the same reporting requirements as NHS hospitals.
"It's especially unacceptable for NHS patients to be treated in them without this protection and without clinical governance arrangements free from conflict of interest."
Members of consultant forums responsible for managing clinical problems in private hospitals – known as medical advisory committees (MACs) – may "share a financial interest with the colleagues whose practice they are supposed to police," he explained.
Several Fawkham Manor staff members told the Bureau they had repeatedly raised concerns about orthopaedic surgeon Mohammed Sait – including with the hospital's MAC – but the surgeon was only suspended by BMI after a whistleblower approached insurer AXA PPP, which informed the police.
The bulletin also pointed out private hospitals' "quality accounts" – which are meant to be candid reports on the quality of their services – are not externally audited (unlike those by NHS trusts) and "can read like promotional material".
Fawkham Manor's quality account for 2015/2016 says 100% of patients were risk assessed before having operations yet the Bureau has seen incident reports filed in that period stating some patients did not complete pre-operative checks.
And John Crittall's death in Mount Alvernia hospital in 2014 was found to be partly due to hospital neglect, yet the hospital's quality accounts stated that there were zero patient safety incidents during that period.
Cost pressures
BMI Healthcare, which is jointly owned by South African firm Netcare and private equity company Apax Partners, made a profit of £28.7 million last year. But the company's margins are under pressure.
In recent years BMI has responded to falling numbers of insurance-holders by taking on more NHS patients.
As the company's chief executive Jill Watts told investors in 2016, financial constraints on the NHS will mean even more opportunities for companies like BMI.
However the change in direction has come at a cost: NHS patients bring in smaller profits than the privately-funded.
The group is therefore currently on a drive to "maximise efficiency and cost management" – including through redundancies and "staffing optimisation".
At BMI Huddersfield hospital a 2016 CQC inspection found risks relating to falling masonry and water safety had not been addressed. Local managers' plans for improvement "did not appear to be a corporate priority" and  "financial challenges" were putting good quality care of patients at risk, inspectors said.
Three deaths in 2015
In 2015 three patients died at BMI hospitals in circumstances where failings were identified.
Sally Ann Tooze-Froggatt died following "multiple missed opportunities" to prevent her death at BMI Lancaster hospital in 2015.
At BMI Alexandra in Cheshire, 51-year-old Amanda Ellams, attended the hospital for a hernia repair in February 2015 and died four days after the operation, having been discharged with low blood oxygen levels. It emerged at the inquest the surgeon did not know what drugs Mrs Ellams was taking before the operation.
A month before Mrs Ellams' death, Barbara Harrison died at the BMI Alexandra due to "misadventure". The coroner noted that during surgery to repair her oesophagus, batteries for a vital piece of equipment were found to be flat resulting in a "panic situation". Nurses had earlier failed to respond to "rapid and obvious" swelling of Mrs Harrison's face and neck.
BMI Lancaster was last reported on by the CQC in 2013, and BMI Alexandra was last reported on in 2014. The CQC says it has inspected all but one of BMI's hospitals since a new rating system was introduced in December 2014 – but many of the reports are still "being finalised".
Fawkham Manor 'working to address concerns'
A spokesperson for Fawkham Manor Hospital told the Bureau that since the initial inspection it had been working to address the areas of improvement identified.
"Patient safety is our absolute priority, and we will not accept practices that fall short of the expectations that we – and our patients – have of the hospital," he said.
On other hospitals, a spokesperson for BMI Healthcare said:
"These are unrelated issues at hospitals which are many miles away and are not interdependent."
Insurer AXA PPP said following the CQC report that it had suspended its recognition of the hospital with immediate effect.
A spokesperson said: "The suspension will remain in place until such time we are satisfied that the hospital has properly addressed the CQC's concerns."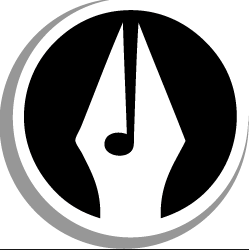 ---