Israeli Agriculture Minister: "The Time Has Come for Dead Palestinians"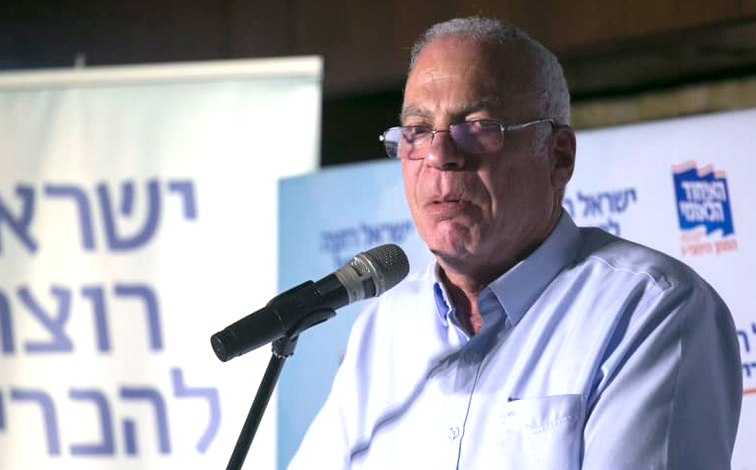 Via Haaretz Wed 17th: Agriculture Minister Uri Ariel tells local radio that Israels attacks produce lots of smoke and fire, but no fatalities or injuries
Minister Uri Ariel said Wednesday that there needs to be more dead and wounded Palestinians in Israel's attacks on the Gaza Strip.
Speaking on Reshet Bet radio, the agriculture and rural development minister said that in the recent months the Israeli army has attacks on the coastal enclave, but "no deaths or injuries" were reported among the Palestinians, terrorists.
He asked, What is this special weapon we have that we fire and see pillars of smoke and fire, but nobody gets hurt? It is time for there to be injuries and deaths as well, he said.
Ariel called on Defense Minister Avigdor Lieberman to employ the carrot and stick method he had spoken about in August 2016 regarding the Palestinians in the West Bank – to banish the families of terrorists and demolish their homes. We will implement a differential policy in [the West Bank], Lieberman said at the time. Its purpose is to continue to give benefits to those who desire coexistence with us, and make life difficult for those who seek to harm Jews.
SafeSubcribe/Instant Unsubscribe - One Email, Every Sunday Morning - So You Miss Nothing - That's It
Ariel was also asked Wednesday about Hamas threats to carry out more attacks on Israel. We should not be defending ourselves, we should be attacking, he said. If a person comes to attack, attack him first.
Read the full article HERE
---