The UK's poorest regions fall behind the rest of Europe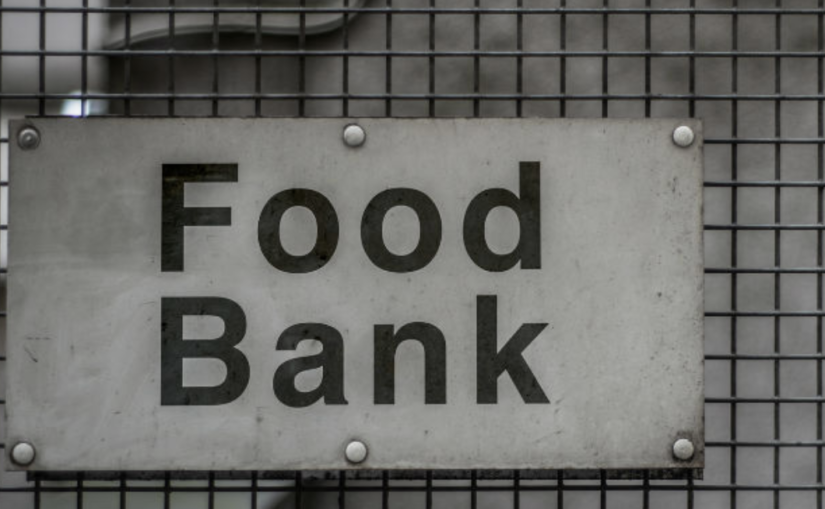 New research by the High pay Centre – based on data from the European Union, shows that the UK's poorest regions have fallen further behind the rest of Europe over the past decade. Austerity is clearly a big contributory factor.
Analysis of the EU data found that the number of UK regions with GDP per capita below 75% of the EU average increased from three in 2008 to seven in 2017 (the most recent figures).
The seven regions – Southern Scotland; West Wales and the Valleys; Cornwall and the Isles of Scilly; Lincolnshire; Tees Valley and Durham; South Yorkshire; and Outer London – East and North East – are all poorer than anywhere else in North-West Europe (defined as the UK, Ireland, France, Belgium, the Netherlands, Luxembourg, Germany, Austria, Denmark, Sweden and Finland).
The number of regions below 90% of the EU average has also risen from 18 to 23 since 2008.  The findings are particularly significant because the EU uses the 75% and 90% thresholds for allocating funding to poorer regions, meaning that the UK could be eligible for increased funding if it remained in the EU. But as it just emphatically voted to leave the EU none of this funding will be payable, simply making people's lives harder.
SafeSubcribe/Instant Unsubscribe - One Email, Every Sunday Morning - So You Miss Nothing - That's It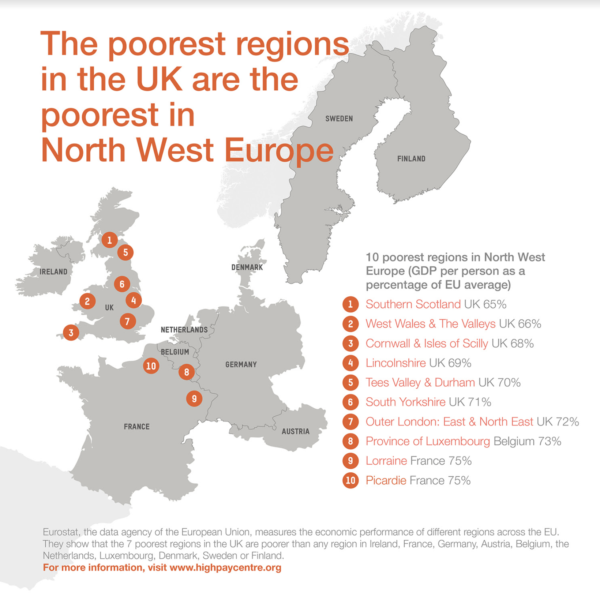 The UK has six of the ten poorest regions in North-West Europe in terms of disposable income (East Yorkshire and North Lincolnshire; Northern Ireland; South Yorkshire; Durham and Tees Valley; West Wales and the Valleys; and the West Midlands).
There are a further 5 regions below the EU average – Lancashire; Northumberland/Tyne and Wear; Merseyside; West Yorkshire; and Greater Manchester. Variations in disposable income are less pronounced than in GDP per capita.
There is no UK region with average disposable income of below 90% of the EU average. However, the record is still poor compared to other North-West European countries. While there are 11 UK regions below the EU average, there is only one from France and none from Germany.
The High Pay Centre report went on to say that – "We have seen during the EU referendum campaign, the claim that UK was 'shackled to a corpse' as a result of EU membership. Yet this sense of superiority seems wildly mis-placed. Large swathes of the UK can only dream of achieving the levels of economic activity and living standards of even the poorest parts of supposedly similar EU countries. Proposals to increase levels of taxation and public spending; expand trade union and collective bargaining coverage; or introduce worker representation into corporate governance structures in the UK are also regularly attacked for being 'anti-business' with the implication that they would be harmful to the economy. However, these measures are commonplace in other European countries."
Read the FULL REPORT here (pdf)
---