Tories making redundancies at HQ in cash crisis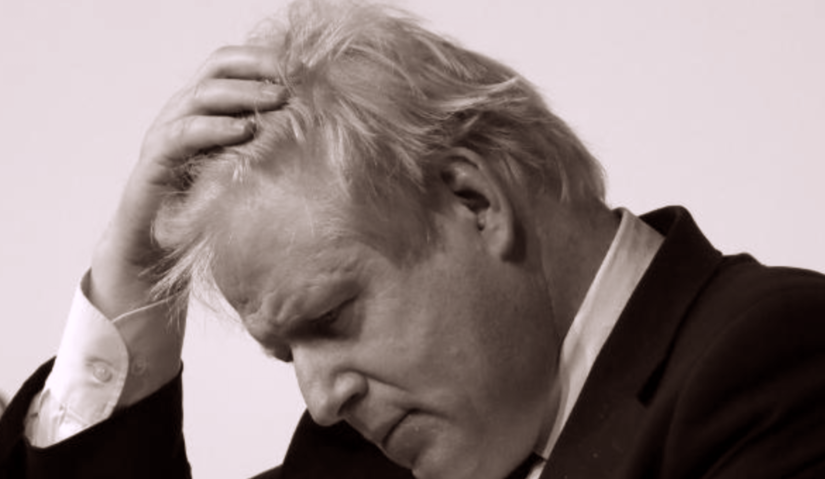 Rob Woodward: There are a lot of stories floating around the newsrooms of just how badly Boris Johnson's government are doing in the pandemic. What we see publicly and what happens behind closed doors are entirely different. Publicly, we see the Tories boycotting media organisations that dare to challenge their actions, blatantly lying about their performance, blame shifting, creating confusion and generally 'ducking and diving.' In the meantime, there is a Tory party cash crisis that needs attention.
The pandemic has prized open the characteristics and abilities of this government – it has tested them and against their peers in Europe, have seemingly done very badly. However, as the public health crisis starts its descent, the economic crisis starts its ascent and it remains to be seen how it performs overall in the months ahead.
In the midst of all this – donations to Tory party HQ has crashed. Many donors are not happy with the lockdown, and some are frustratedly awaiting various honours (to the Lords) for their work in hauling Johnson into Downing Street.
The FT reports that – "The UK Conservative party is struggling for funds during the coronavirus crisis and is eyeing plans to reduce staffing levels at its central office in Westminster. Senior Tories told the Financial Times that Boris Johnson's party was facing a "massive downsizing" of its operations due to a combination of economic uncertainty, plans to decentralise operations and the typical drop-off following a general election. A senior Conservative party figure said: "CCHQ [Conservative Campaign Headquarters] is really struggling for cash at the moment and they're looking at making lots of people redundant, not even furloughing them."
The report goes on to say that one influential donor said he had been approached by the party in recent weeks to raise funds to keep CCHQ afloat. It should be noted that their is a difference between 'downsizing' and barely being able to 'stay afloat.'
SafeSubcribe/Instant Unsubscribe - One Email, Every Sunday Morning - So You Miss Nothing - That's It
One of the party's fundraisers said there was also disquiet among donors due to the delay in appointments to the House of Lords. "Boris promised peerages, yet there's been no sign of them. There's a bit of coolness towards him right now."
It is also reported in various sources that Tory party officials are also fully expecting their annual conference in Birmingham to be moved online. "It feels inevitable that conference will be cancelled and it'll cost the party dearly," bemoaned one official. "One of our main sources for fundraising for the year is going to be wiped out."
The party has also culled its vice-chairs, MPs appointed to boost the party's public profile.
Needless to say, a spokesperson for the party denied that there was a Tory cash crisis it that it was not planning a major number redundancies among its staff in Westminster, even though that's the word in CCHQ.
---