US/UK Fracking – The Transatlantic Plastics Pipeline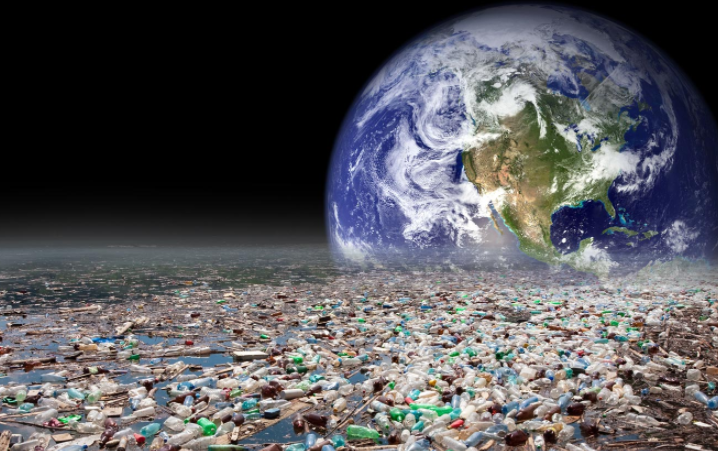 America's oil and gas rush is now coming to Europe, polluting both sides of the pond, contributing to climate change and threatening coastal wildlife. Over the past decade, the U.S. fossil fuel industry has surged by employing new techniques and technologies that combine horizontal drilling and hydraulic fracturing (or fracking) to extract oil and gas from shale and other underground rock formations. 
The boom, combined with low-priced fossil fuel- based natural gas, also spawned a resurgence in North American petrochemical and plastics manufacturing — and the pollution that comes with it. In the last few years, Wall Street investor-funded U.S. fracking has produced an oversupply of cheap gas and ethane.
From 2007 to 2016, the volume of gas pumped out of U.S. wells has risen by one-third and the industrial price for gas fell by half over the same period. Collapsing prices undermined the profitability of oil and gas companies, but all that additional gas has been a boon to the U.S. plastics industry.
Get Briefed, Get Weekly Intelligence Reports - Essential Weekend Reading - Safe Subscribe
Ethane is a hydrocarbon present in gas and a primary raw material for petrochemical manufacturing. Due to its low costs, in 2012 chemical companies began aggressively investing in petrochemical plants and export facilities to capitalize on the ethane glut. Less than four years later, ethane derived from U.S. fracked gas was exported to Europe for the first time.
The new ethane export route connects Pennsylvania fracking with European petrochemical manufacturing. The Europe-bound ethane is produced in Pennsylvania by the U.S. oil and gas companies CONSOL Energy and Range Resources, and is carried by Sunoco's Mariner East pipeline to its Marcus Hook export facility near Philadelphia.
From there, large vessels dubbed "dragon ships" carry the ethane more than 3,500 miles across the Atlantic Ocean to ethane crackers in Norway and Scotland owned by Ineos, a European chemical company founded by billionaire Jim Ratcliffe. The crackers turn ethane into ethylene for the production of finished petrochemicals – such as plastics.
In May 2017, Ineos' Grangemouth petrochemical facility in Scotland had a substantial ethylene leak that forced the evacuation of employees, scrambled emergency responders and caused the lockdown of a local elementary school, clearly demonstrating potential dangers.
The fossil fuel industry touts fracking a revolutionary technology that could deliver huge volumes of cheap, clean energy. But the fracking boom has proven to be an environmental catastrophe in the United States. It has polluted the water supplies of heavily drilled communities, produced massive volumes of toxic waste, caused earthquakes and imperilled vital aquifers from poorly constructed gas wells.
The private and secretive chemical company Ineos has been leading the charge to bring this environmentally destructive method to the United Kingdom and mainland Europe.
However, the fracking "revolution" that Ineos promotes is a return to the past, where corporate executives profit from environmentally destructive extraction and the generation of dirty energy. In reality, fracked gas is incompatible with European Union (EU) and United Kingdom (UK) climate objectives, the Paris Agreement obligations and the need to act quickly to tackle climate change.
The petrochemical conglomerate was rapidly assembled by its founder, James (Jim) Ratcliffe, who has amassed a fortune during Ineos' rise to become one of the world's largest petrochemical companies. Now, Ratcliffe intends to use the same corporate strategy to push into oil and gas extraction. Already, Ineos has a foothold in the UK oil and gas sector and is keeping fossil fuels alive by doubling down on dirty manufacturing and fracking, and not the clean renewable energy future that the UK and the world needs.
Ineos kept a low profile during its rapid ascent, and it continued to do so even as the company became the biggest player in the UK fracking industry.
Few people know about Ineos' corporate history, checkered environmental record and relentless pursuit of profits. In 2010, the Financial Times reported that Ineos has been "a near-impenetrable business that, in spite of its size, divulged few details of its operations".
From its 1998 founding, Ineos has grown to be one of the top five global chemical companies — behind only industry titans like BASF and Dow Chemical.
The company grew from £121 million in sales in 1998 to £29.5 billion in sales with £3.5 billion in profits in 2016. By mid-2017, Ineos had over 70 manufacturing facilities and dozens of sales offices with over 17,000 workers in 18 countries across Europe, North America and Asia, with a substantial footprint in the UK.
Ineos manufactures an array of chemicals and products, largely refined and processed from oil and natural gas. The company's refineries, crackers, chemical plants and manufacturing operations produce plastics, coatings, lubricants, solvents, acids and more.
Ultimately though, Ineos' chemicals and products are used in everyday goods including automobiles, bottle caps, computers, cosmetics, packaging, tyres, toothpaste, vaccines and wind turbines. The Ineos corporate family is a tangled maze of holding companies, subsidiaries and offshore branches.
It recently began promoting itself as an "Anglo-Swiss" company. In 2016, it re-opened a new London headquarters with fanfare, and its executive owners became UK tax residents — but the company only promoted a "new base in London" and described it as a "twin head office". Just six years earlier, in 2010, it had fed from the UK to the corporate tax haven of Switzerland.
But despite Ineos' substantial UK footprint, it is far from a British company. Ineos Limited, the ultimate parent company that controls everything, is incorporated in the Isle of Man, a low-tax offshore finance centre, and many of its biggest holding companies remain based in Switzerland — such as Ineos AG, Ineos Holdings AG and Ineos Europe AG.
Over the past two decades, Ratcliffe built the Ineos chemical empire through a series of takeovers — backed with high-risk loans, corporate bonds and private equity financing. Each acquisition brought new chemical plants that could collateralise more debt to finance the next takeover. Today, it is replicating this strategy to pursue offshore drilling, fracking and more fossil-fuelled futility even as it has become abundantly clear that we need to shift rapidly to 100 percent renewable energy to prevent catastrophic climate chaos
Ineos also downplays the environmental risks of fracking, despite the fact that the company has never drilled a producing oil or gas well in the UK. It contends that none of the fracking related water pollution problems in the United States will happen in the UK. It has even proposed dumping treated fracking wastewater into the ocean, telling a local community that it would take recovered wastewater, "contain it, treat it back to the standards agreed … and discharge where allowed under permit, most likely the sea". But some expert water managers doubted that the water plants could treat fracking wastewater.
Methane leaks from gas and oil infrastructure alone are the second leading human-caused greenhouse gas emissions worldwide, and methane is at least 86 times more potent than carbon dioxide at trapping heat.
Ineos has also claimed that methane leaks can be "safely managed". It admits that "shale gas is not carbon free" but promises that carbon capture and sequestration — which it concedes is commercially unproven — would make shale gas a zero-carbon energy source. The company also has dismissed renewable energy as "decades" away and contends that relying on wind and solar power would lead to "power cuts, blackouts and shortages"
In the meantime, Ineos has promised locals 6 percent royalties on the extracted fracked gas, i.e. 4 percent to landowners and 2 percent to surrounding communities to reduce opposition to fracking. But it has also implied that if it cannot frack in the UK, it will shutter its factories.  At the same time, Ineos also has pushed back against fracking opponents.
During the summer of 2017, the company threatened the National Trust with legal action for refusing to allow seismic surveying to prepare for exploratory drilling near Clumber Park in Nottinghamshire near Sherwood Forest. Several of Ineos' divisions also recently sought a court injunction against peaceful anti-fracking protest activities, including conduct "such as amounts to intimidation or annoyance" or obstructing traffic, "including but not limited to slow walking" with the intent to "obstruct, impede or interfere" with efforts to search for gas or oil.
In September 2017, the court issued an order largely granting the Ineos plaintiffs' requests to subject anti-fracking protestors to contempt charges but subject to another hearing. In the meantime, as another report reveals, North Yorkshire Police has a close relationship with fracking firms who then shared information on fracking campaigners and were even found to have worked together to restrict lawful protest. Ineos has even created a new 'dedicated police liaison officer' role.
Read: Documents reveal North Yorkshire Police's close relationship with fracking firms
Read: Chemical Billionaire's Bid for Fossil Fuel Empire: Ineos Corporate Profile
Go To Website: Food and Water Watch
NOTE: Food & Water Europe and Food & Water Watch are working with groups on both side of the ocean to fight the trans-atlantic fracking pipeline to plastic waste and to fight the attempts of Ineos to frack the UK and to silence protesters.
---