May Drops The New Lords Appointments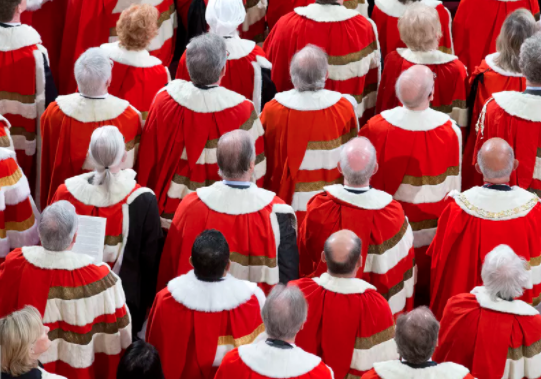 By Darren Hughes – Electoral reform Society: For months now, there has been widespread speculation that new appointments to the House of Lords were imminent. 
The second chamber – already overflowing with nearly 800 peers – was to welcome yet more former MPs and party donors: with the aim of bolstering the Tories' parliamentary clout ahead of EU legislation.
We know that the list of appointees has been with the House of Lords Appointments Commission – with a number of controversial inclusions and omissions.
Get Briefed, Get Weekly Intelligence Reports - Essential Weekend Reading - Safe Subscribe
But as well as anger from snubbed candidates, there has been anger from the public too. Just this week a pollcommissioned by the Electoral Reform Society found that 60% of those who expressed a view opposed the mooted appointments – compared to just 9% who supported them.
This isn't a partisan issue: 59% of Conservatives are against the new peerages, as well as 63% of Labour voters.
Overall, nearly four in five (78%) of those with a view think there are already too many Lords – compared to just 18% who think said the current size is 'about right'.
There is simply no public appetite for adding to the bloated chamber – but politicians have frequently ignored this fact.
Until it looks like a threat to their credibility, that is. It was perhaps Conservative opposition which has led to this week's news: the appointments are on hold in the face of public opposition.
It's a rare thing in politics these days, but it appears to be a victory for common sense and democracy.
It has, however, been a long road: this is the culmination of campaigning by the Electoral Reform Society and other like-minded organisations.
Our latest report, The High Cost of Small Change, highlighted the costs associated with the House of Lords – including its unrepresentativeness and tackling the myth of its supposed independence.
On cost, the research revealed 455 Lords claimed more than the average take-home pay of full-time employees during the 2016/17 session – despite the house sitting for just 141 days.
On representativeness, we found nearly one in five peers (18%) were over the age of 80 – compared to just 6.6% of the UK's over-21 population (only over-21s can sit in the upper house).
And on the Lords' supposed independence, 78% of Conservative peers failed to vote against the government once in 2016/17, while the average Labour Peer voted against the government in 90% of votes. This is a hyper-partisan house – and fresh appointments were only going to make that problem worse.
Under the weight of this evidence, campaigning and public opposition (not to mention the Lords' own reporton its size), the Prime Minister has reportedly delayed the new appointments.
And it could yet be a turning point in Theresa May's premiership in which she proves her mettle – and sets upon the road to establishing a second chamber which is fit for the 21st century.
What now? The government must drop further appointments altogether – allowing for breathing space in which decent, cross-party proposals to reform the Lords can be drawn up.
Only then can we move from the existing private members club to a fairly elected and effective revising chamber.
---