Rees-Mogg's 'absurd' anti-democratic plan voted down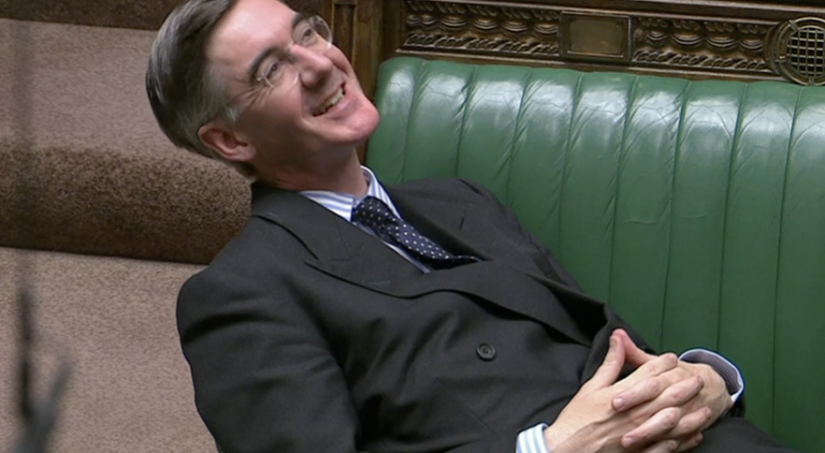 There was uproar from many MPs, democracy campaigners and the wider public to Jason Rees-Mogg's proposal to shut down virtual government, which ended, embarrassingly as a U-turn.
By Josiah Mortimer – Electoral Reform Society: Tory Ministers had initially seemed intent on shutting down virtual engagement altogether. But the absurd images of MPs queueing for a kilometre around Parliament turned the process into a laughing stock. Worse still, over 100 MPs were effectively locked out of the decision to shut down virtual proceedings – because it was conducted entirely in person.
This was deeply concerning – and in breach of core democratic principles. It also showed just many voters could be disenfranchised by the move to end remote voting: MPs who were caring for vulnerable family members, or who were themselves particularly at risk from Covid, would not be able to take part.
Not only that – the shut down was deeply unpopular: a poll by YouGov showed that 76% of British people think MPs should be allowed to continue working remotely. As the government advice went, if people can work from home, they should.
The debate in Parliament on Monday was full of impassioned speeches: making the case that now was not the time to shut down virtual participation. Campaigning was paying off. Nadia Whittome MP quoted ERS chief executive Darren Hughes in her speech: "To cut down remote participation amid a pandemic would be reckless and wrong".
SafeSubcribe/Instant Unsubscribe - One Email, Every Sunday Morning - So You Miss Nothing - That's It
There were hints of at a concession coming. Commons leader Rees-Mogg said he was considering extending proxy voting (where an MP lets another vote on their behalf) to those 'more widely affected by the pandemic' – going beyond the initial plan for proxy voting to include those who were themselves vulnerable.
On Wednesday, that concession was confirmed and agreed by MPs. The absurd 'conga line' voting system was also replaced with electronic voting machines in Parliament. It was a step forward, after several steps back.
Sadly what we've seen has been typical of Westminster's centralised decision-making, with an over-powerful executive and scrutiny being hampered.
The whole farce has been an abject lesson in how not to approach changes to our democracy. Ministers initially insisted on what looked like a full shut down of all remote participation, before the farce of enormous queues to vote, and the prospect of scores of MPs being effectively locked out of politics triggered a u-turn.
It's good news that at-risk MPs and those caring for 'shielding' family members will now be able to contribute to Commons questions remotely and vote via proxy. Over 120 have taken up the proxy voting option already.
But the far easier and safer option would have been to maintain remote voting and virtual contributions for the duration of the pandemic.
This week's wins have at least reduced the prospect of millions of voters being made voiceless and locked out of politics.
The government must keep the option open for returning to fully hybrid proceedings should the health threats worsen. It would only take one or two MPs to unknowingly have coronavirus for many MPs to be put at risk – it's been clear from watching voting this past week that maintaining the two-metre distance has not always been possible.
Sadly what we've seen has been typical of Westminster's centralised decision-making, with an over-powerful executive and scrutiny being hampered.
Our democracy remains far too vulnerable to these risks – and we need long-lasting political reform to put voters first.
We must not return to business as usual after this crisis. Instead, let's learn some lessons from how Parliament can adapt.
---