Craig Murray – This Is What Happens In 'The Establishment' When You Don't 'Toe The Line'
A short introduction to Craig Murray if you are new to this website. From 2002-2004 Craig was British Ambassador to Uzbekistan. While Ambassador in Tashkent, Uzbekistan he accused the Karimov administration of human rights abuses, which he argued was a step against the wishes of the British government and the reason for his removal. Murray complained to the Foreign and Commonwealth Office in November 2002 and again in early 2003, and in June 2004 that intelligence linking the Islamic Movement of Uzbekistan to al-Qaeda was unreliable, immoral and illegal, as it was thought to have been obtained through torture. He described this as "selling our souls for dross". He was subsequently removed from his ambassadorial post on 14 October 2004.
By Craig Murray – I have been refused entry clearance to the USA to chair the presentation of the Sam Adams Award to CIA torture whistleblower John Kiriakou and to speak at the World Beyond War conference in Washington DC. Like millions of British passport holders I have frequently visited the USA before and never been refused entry clearance under the visa waiver programme.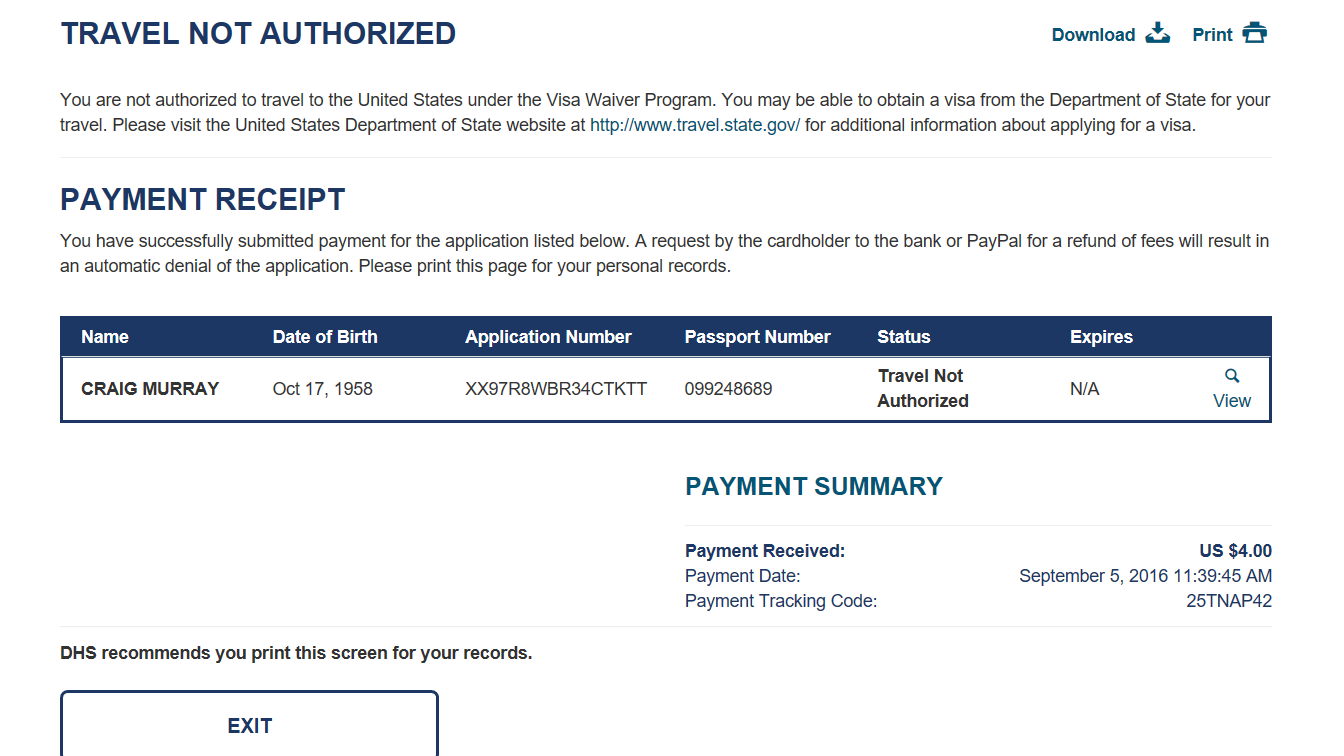 I shall apply for a visa via the State Department as suggested but I must be on a list to be refused under the ESTA system, and in any event it is most unlikely to be completed before the conference.
It is worth noting that despite the highly critical things I have published about Putin, about civil liberties in Russia and the annexation of the Crimea, I have never been refused entry to Russia. The only two countries that have ever refused me entry clearance are Uzbekistan and the USA. What does that tell you?
I have no criminal record, no connection to drugs or terrorism, have a return ticket, hotel booking and sufficient funds. I have a passport from a visa waiver country and have visited the USA frquently before during 38 years and never overstayed. The only possible grounds for this refusal of entry clearance are things I have written against neo-liberalism, attacks on civil liberties and neo-conservative foreign policy. People at the conference in Washington will now not be able to hear me speak.
Plainly ideas can be dangerous. So much for the land of the free!
Watch the Real News video (9Mins) "Why Did The US Just Bar a Former British Diplomat From Entering the Country?" HERE
TruePublica
---