Boris Johnson – The Final Nail In The Tory Coffin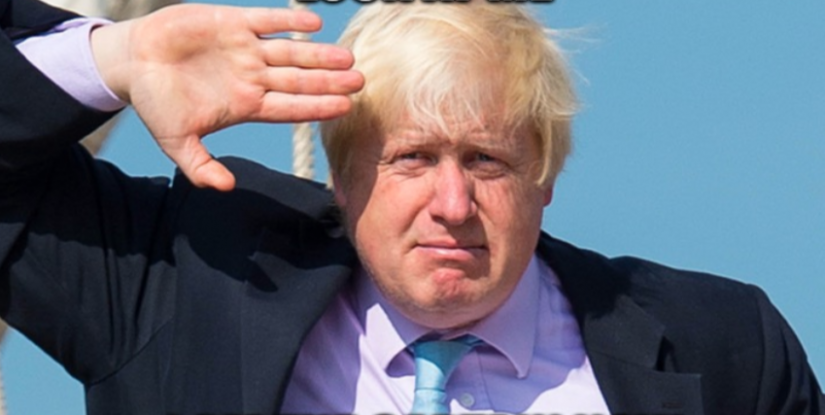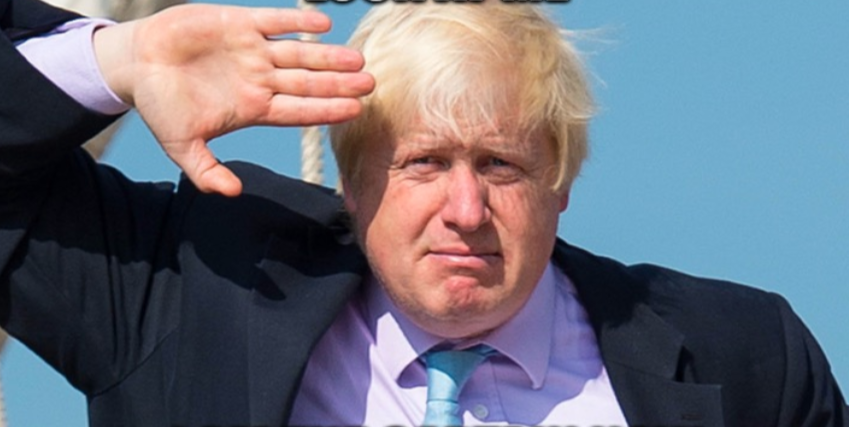 TruePublica Editor: Can you imagine Britain's next Prime minister, the person representing the country on the world stage, the person in charge of our global influence to have a reputation of being misogynistic, for being a racist, who is internationally insensitive and dangerous, homophobic and out of touch? Can you imagine that Britain's next leader will be advised by radical right-wingers such as Bannon, Trump, Rees-Mogg and a band of antiquated ill-informed economic radicals who have been promoting something called a "World Trade Deal", a soundbite with one massive flaw – it doesn't exist and never has. The election by the Tories of Boris Johnson is the death-knell of the party if that is the best it can spew up in these critical days of deciding on Britain's future and place in the world.
Britain has already been reduced to one of an international laughing stock because of the Conservative party decision to call a referendum that has destroyed its credibility overseas and which threatens its future prosperity. Now the world is about to descend into raptures of hilarity as the country is quite possibly to be represented by a Prime Minister who looks more to have emerged from a political satire such as Yes Minister. His superficial charm far outstrips any of his ability or judgment – and with no principles at all other than populist soundbites, he will destabilise the British government even further and threaten the country's economic future more so than has been achieved by the dramatic failings of both Cameron and May. As if confirmation that 'strong and stable' has been ejected from the seat of power – Johnson will be Britain's third PM in as many years.
We should not forget that Johnson is at the very heart of the destabilisation of Britain. He sold the country a series of lies that he has been unable to quantify or justify when questioned. He made ridiculous claims where there was no expectation of ever being able to fulfil them because Johnson did not think Brexit was going to happen in the first place. Then he went on a campaign to convince everyone that there were no consequences of Brexit, no costs or downsides in his fantastical vision where sunny uplands dominate the future economy – simply to prove a point. The evidence against that is now stacked very high indeed.
Let's not forget what has happened to the Tories. They stupidly gambled the entire country to settle an internal score between to right and radical right. After Cameron's government farcically lost – The party elected Theresa May as their leader – another disastrous decision.  She ill-advisedly went for a snap-election and lost. She drove a catastrophic personal campaign to deliver her version of Brexit, which has failed four times of asking and now there is a leadership battle at Britain's time of greatest need since the war. There's a continual pattern of abject failure here. The next PM will continue this dangerous legacy.
SafeSubcribe/Instant Unsubscribe - One Email, Every Sunday Morning - So You Miss Nothing - That's It
Today, the former foreign secretary is the current bookies' favourite to take over from the prime minister when she resigns or is ejected by her own, which is widely expected to take place imminently. To think that Britain's leader will be a habitual liar, misogynistic and a racist who is internationally insensitive and dangerous, homophobic and out of touch is not good for brand Britain. To know that he is backed by radical right-wingers such as Bannon, Trump, Rees-Mogg and Co should alarm us all.
Here are just some of Johnson so-called 'gaffe's as the mainstream media jokingly like to describe it. The reality is that these examples demonstrate the type of character that Britain left behind 70 years ago, which is not fit for the modern fast changing world we live in today. Running a country is a serious business and has long-lasting consequences for us all.
Misogynist
Johnson came under attack in 2013 for suggesting that women who attend university did so in order to find husbands. In another incident when handing over his role as editor of Spectator he advised his successor of the magazine to treat the publisher with a "pat on the bottom and send her on her way."
Johnson also angered many women when he said "Women are more prone to weeping than men" when talking about the workplace. Johnson then tried to justify such comments with the response that – "Women are said to have more prolactin, a hormone associated with weeping."
Joking aside – stupid comments like this only fuel to the fire when aiming for high office. In 2005, when he was campaigning to become the MP for Henley-on-Thames, Johnson said: "Voting Tory will cause your wife to have bigger breasts and increase your chances of owning a BMW M3."
In a diary piece for the Telegraph – Johnson wrote about women attending the Labour party conference referring to their looks by saying – "Time and again the 'Tottymeter' has gone off as a young woman delegate mounts the rostrum." He suggested that women were turning to vote for Labour because of their natural "fickleness."
Liar
A proposed prosecution against Boris Johnson for 'lies' told during his Brexit campaign will have a public hearing – on EU Election Day – today. This is a private prosecution. The Vote Leave figurehead is accused of 'abusing public trust' over claims the UK sends £350 million a week to the EU. Lawyers are attempting a 'world first' in prosecuting an MP over alleged lying to the public.
The Telegraph has been forced to correct a column by Boris Johnson after he falsely claimed a no-deal Brexit was the most popular option among the British public.
Johnson wss also called out for denying he said anything about Turkey's membership of the EU during the Brexit referendum campaign in 2016 – he then lied to cover his falsehoods and got caught on camera. There was never any chance of Turkey joining the EU.
Johnson was fired by The Times for lying in an article over a historical event, lied about EU rules of bananas, sausages and cheese and is largely responsible for creating what is known as the 'Euro-myth' when he became Brussels correspondent for the right-wing newspaper The Telegraph.
He wrote about EU plans to standardise condom sizes and ban prawn cocktail flavour crisps amongst other nonsense simply to create fear about the EU – all of which were lies.
Boris Johnson was ridiculed and trolled for allegedly pretending to vote in the local elections recently, despite none being held in his constituency of Uxbridge and South Ruislip.
Racist
When he was Mayor of London, Johnson faced a barrage of criticism for saying US President Barack Obama may have had an "ancestral dislike of the British Empire" because he was "part-Kenyan."
In another incident, Johnson was forced to issue a grovelling apology to the country of Papua New Guinea after he linked it to "cannibalism and chief-killing" in his newspaper column.
Prior to that Johnson mocked former prime minister Tony Blair's globe-trotting and said: "What a relief it must be for Blair to get out of England. It is said that the Queen has come to love the Commonwealth, partly because it supplies her with regular cheering crowds of flag-waving piccaninnies." He later described them as having "watermelon smiles," a racially charged reference. Johnson was forced to apologise for his remarks.
Accused of stoking Islamaphobia
In August 2018 Johson said Muslim women in burkas 'look like letterboxes.' The Muslim Council of Britain accused him of "pandering to the far right" and he was placed under investigation by the Conservative party, before later being cleared. In addition, he once said that fear of Islam — seems a natural reaction, causing a bad reaction from many parts of moderate society.
Insensitive
Writing in 2017, Johnson said the Libyan city of Sirte — large parts of which were destroyed after David Cameron's reckless attack of the country that reduced the once rich nation to failed state — could be the new Dubai, adding: "All they have to do is clear the dead bodies away." He subsequently refused to apologise for the comments.
Johnson also got caught up in a row over the deaths at Hillsborough stadium.  He was forced in 2004 to apologise for an editorial column he published as the editor of the Spectator magazine which claimed that drunken fans were responsible for the Hillsborough tragedy. The editorial then went on to accuse Liverpudlians of wallowing in their "victim status."
Screw British Citizens
Johnson was criticised for making a misleading statement about Nazanin Zaghari-Ratcliffe, a British-Iranian woman serving a five-year jail term in Iran for alleged spying. The then-foreign secretary said she was "simply teaching people journalism," which both her family and her employer both said was untrue. A central part of her defence was that she was simply visiting the country on holiday. Four days later, Zaghari-Ratcliffe was returned to court in Iran where Johnson's statement was cited as evidence against her. She still languishes in prison in Iran with a longer sentence as a result.
Dangerous
In 2016, Boris Johnson won a £1,000 prize for a rude and insulting poem about the Turkish president having sex with a goat. The UK does £20 billion of trade with Turkey each year.
Additionally, writing in the Telegraph, when Clinton looked to be favourite to win the 2008 presidential election, Johnson said: "She's got dyed blonde hair and pouty lips, and a steely blue stare, like a sadistic nurse in a mental hospital." He was later forced to apologise.
Johnson also published a piece suggesting a former friend and colleague had worked for the British secret service. He published a piece alleging that Agent Smallbrow, an MI6 agent, was Dominic Lawson, who was then editor of the Sunday Telegraph. Lawson, who denied ever having been an agent, accused Johnson of putting journalists' lives at risk.
Anti Business
As foreign secretary, he refused to deny reports that he used a swear word to describe business leaders who were concerned about the impact of Brexit. Asked about corporate concerns over Brexit at an event for EU diplomats, Johnson is said to have replied: "F*ck business."
Incredible Insensitivity
Johnson was accused of "incredible insensitivity" after it emerged that he had recited lines from a colonial-era Rudyard Kipling poem while on an official visit in Myanmar, formerly part of the British empire. The UK ambassador to Myanmar, Andrew Patrick, was forced to stop Johnson from reading out further lines from the poem, telling him it was "not appropriate."
Homophobic
In a column about Peter Mandelson's resignation from the Labour government some years ago, Johnson said the announcement would lead to the blubbing of "tank-topped bumboys" in "the Ministry of Sound" nightclub, and "the soft-lit Soho drinking clubs frequented by Mandy and his pals." He added that Mandelson's departure would cause the "lipstick" to come away from Blair's government.
Lack of basic diplomatic knowledge
In a speech reflecting on his first three months as foreign secretary, Johnson referred to Africa as "that country" – forgetting somehow that Africa is a continent made up of 54 countries. "Life expectancy has risen astonishingly as that country has entered the global economic system," he told an audience at the Conservative Party conference.
Johnson was described as "out of touch" after discussing the export of Scotch whisky during a visit to a Sikh temple. Some Sikh teachings consider alcohol to be prohibited. A worshipper at the temple shouted at Johnson, saying that his comments were "absolutely outrageous" and said alcohol "is against our religion."
Johnson has endlessly campaigned for a myth of his own creation, that the EU is all dangerous, is sucking the life-blood out of Britain with its endless immigrants and anti-British laws. But this mendacious commentator, one who achieved such heights by birthright to the establishment did so by writing entertaining but ugly and thoroughly dangerous propaganda. Today, he is the odds-on favourite to be the next prime minister, possibly within weeks. We should not forget that Johnson's only ministerial experience consists of two awful and embarrassing years as foreign secretary – a period that is littered with gratuitous insulting of friends, allies and trading partners, constant undermining of Britain's tolerant character and of course, of the current Prime Minister.
Johson's ascendency to No10 will be the desperate final nail in the coffin of the Conservative party as the country continues its descent encouraged by an ill-informed, self-interested narcissist at the helm – much like the image to this article.
---