BREXIT – The BBC and the actor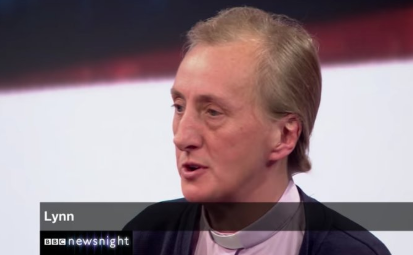 An article has appeared on an independent website called Cracked, which if true, is as astonishing as it gets when it comes to Brexit.
It goes like this.
In March 2019, Britain leaves the EU for good, a historic moment that the British government still isn't prepared for. In order to alleviate the tension, the BBC held a debate earlier this week between members of Parliament and six members of the general public — a number which included "Lynn Hayter," a woman dressed as a reverend who was so emphatic in her support for Theresa May that the BBC publicized her appearance for the world to see.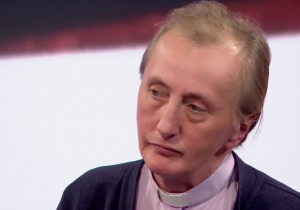 That's not to say everything about her was fake. She is a pastor … although not for some sleepy village, but for "Seeds of Wealth," a church that promises worshippers that they can "unlock the seeds … that will release [them] into financial freedom." This church is closely aligned with Mike Murdock, a Texas televangelist who preaches "prosperity theology" — the idea that donating large amounts of money to churches guarantees not only future wealth but also a guaranteed spot in 'The Good Place'. All told, he's a pretty questionable person in his own right.
To be fair, Hayter is only a minister, and probably doesn't have much say over who "Seeds of Wealth" chooses to be involved with. For that, you'd have to speak to the person running it, umm … Marina Hayter.
The upshot of these revelations is that the BBC, which is already having a hard time persuading people that they're not shilling for the government, is now being accused of hiring Hayter to appear on the show as a supporter of May. We'd make a joke about we'd need to be paid to support Theresa May too, but considering that her own party doesn't like her, it seems a little redundant. (Like Theresa May might be in a few weeks! British political humour!)
---