Privatisation – The Myth, And Some New Facts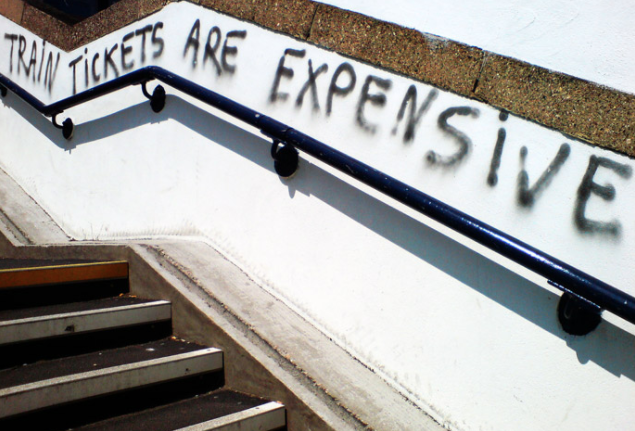 By TruePublica: In 2016, Royal Mail was 500 years old. However, once it was privatised, it took just four years to see this great institution taken apart and left in crisis.  11,000 jobs have been lost, a fifth of its mail centres have closed and 5% of its delivery offices have shut. Royal Mail is paying out dividends of £220m annually to its shareholders. In its first three years it paid out £650million in dividends whilst threatening job and pension losses. Private capital has not been flowing in as promised.
It is unfortunately one of those stories we hear so much about today. Privatisation. It's a fallacy. Little more than a promise and ending is some sort of out of reach mirage. Neoliberal capitalism, that so-called free market model threatens civil society in more ways than one.
When water was privatised, the first of its kind anywhere in the world – the Government took on that sector's outstanding obligations to leave the new owners debt free. The private owners have taken full and complete advantage by racking up a breathtaking £46 billion of debt between them, whilst paying out nearly £20billion in dividends – all this at the expense to the consumer.  And,as the Independent reported recently the "water companies are now largely in the hands of a small group of international investors – many of them based in tax havens."
SafeSubcribe/Instant Unsubscribe - One Email, Every Sunday Morning - So You Miss Nothing - That's It
The Independent also reported that "In 2016-17, National Grid made a £1.9bn profit on UK electricity and gas transmission. Around £660m in dividends were paid out on these operations, meaning a 12 per cent increase in hidden costs for consumers." All this was in an environment where the so-called 'big six' energy companies have overcharged consumers by a staggering two thousand million pounds in just three years.
This myth, perpetrated by a financial ideology, not an economic theory is a story cooked up by Thatcher and continued by Blair, Cameron and May. It is that somehow the state was so incompetent it was simply not possible to manage public services well enough. However, many of our once great public services have actually been handed over to foreign states, who use the profits to pay for their own pensions and infrastructure costs.
The story of Royal Mail's privatisation is a sad reflection of our times, driven by what is turning out be the failure of modern capitalism. It is a loss of our own form of democratic control because it has ended with little more than the transfer of wealth and power to the richest in society, whilst leaving everyone else with worse public services that cost considerably greater than they should.
FullFact recently pulled together some data on foreign ownership. Read on for some more utterly depressing news:
Energy
The French government is a major shareholder in one of the Big Six energy providers in the UK. EDF Energy is part of the French EDF Group. The French government is the majority shareholder in the group, with 83% of shares, as of September 2017.
Of the other big six energy companies, E.ON is based in Germany. N Power is part of the Innogy group, another German company. Scottish Power is part of the Iberdrola Group (a company based in Spain).
British Gas is part of UK-based company Centrica. SSE is also a UK-based company.
Rail
Railway infrastructure—things like the tracks, signals, level crossings, bridges, and tunnels—is run by Network Rail, which describes itself as a "public company, answerable to Government". Trains, most smaller stations, and routes are split into franchises run by different companies. Around a dozen of the franchise holders are linked to governments in other countries.
A German company, Deutsche Bahn, runs several UK rail franchises—Arriva Trains Wales, Chiltern Railways, CrossCountry, Grand Central, and Northern. The German government is Deutsche Bahn's majority shareholder.
Rail travel in France is run by a state-operated rail company, SNCF. SNCF is also the majority shareholder in a French private transport firm called Keolis which in turn jointly runs railway company Govia with the UK Go-Ahead Group. Govia operates UK franchises: Thameslink, Southern, South Eastern, Great Northern, and Gatwick Express.
Greater Anglia, Stansted Express and Scotrail are all operated by Abellio. Abellio is run by Netherlands Rail whose only shareholder is the Dutch government.
Abellio has partnerships with other businesses to run rail franchises. Along with the Japanese companies Mitsui & Co. and East Japan Railway it runs London Northwestern and West Midlands Rail. Abellio also runs Merseyrail with UK-based Serco.
The c2c franchise is operated by Trenitalia. Trenitalia is part of the FS Italiane Groupwhich is owned by the Italian government.
Other franchise holders are UK companies FirstGroup, Stagecoach, and Virgin Trains (which is in part run by the Virgin Group and partly by Stagecoach).
Post
Royal Mail was privatised in 2013 and the government sold its final shares in the company in 2015. As of 2016/17, 12% of the company shares were held by employees. We've not seen a full list of shareholders and have asked the Royal Mail for more information.
Another delivery company, UK Mail, is part of Deutsche Post DHL Group. 21% of Deutsche Post DHL shares are held by KfW Bankengruppe, whose only shareholders in turn are the German federal government and various German state governments.
---