Wealthy To Get Private Police Force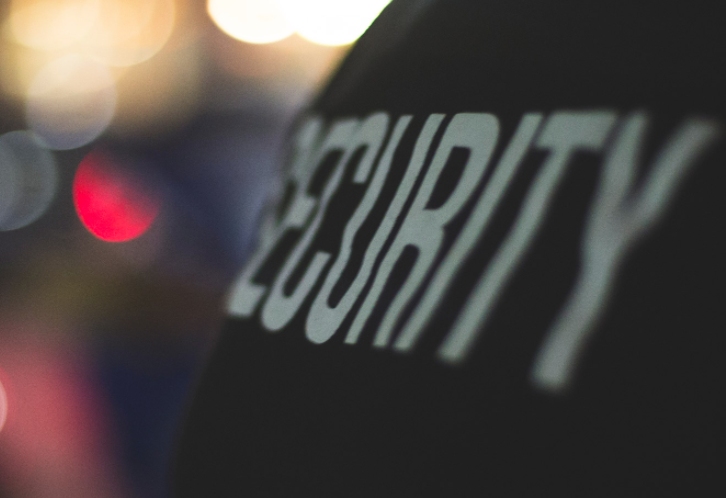 By TruePublica: In March last year, The Independent reported that there were: "Plans for private police officers to patrol three of the most expensive and privileged areas of London. The private company, TM Eye is to patrol 250 residences in a scheme that plans to place 20 officers on the streets of Knightsbridge, Mayfair and Belgravia where the average price of a property (an apartment) is £1.3 million.
Last November TruePublica wrote an article – Powers of Arrest, Restraint and Detention – Policing To Be Privatised.
We reported, amongst other things that 38 Degrees, the online campaigners had started a petition reaching nearly 200,000 signatures to stop private police forces to be given powers of arrest becoming the norm in Britain. 38 Degrees wrote:
Get Briefed, Get Weekly Intelligence Reports - Essential Weekend Reading - Safe Subscribe
"In a shocking 290m privatisation deal, Serco and G4S – the same two companies who were stripped of contracts for tagging prisoners because a Serious Fraud Office investigation revealed they were charging for tagging people who didn't exist – are going to be trusted with the handcuffs by the government.
Essentially, the proposals would see G4S staff given the powers of Civilian Enforcement Officers. That is, authorised officers/employees of Her Majesty's Courts and Tribunals Service becoming vested with the power to seize and sell goods to recover money owed under fines and community penalty notices, and to execute warrants of arrest, committal, detention and distraint.
The sticking point here is that although much of the recovery and enforcement arms of the Court service has long been outsourced to 'Authorised' Enforcement Officers (employees of various other private companies), the line has until now been drawn at outsourcing the power of arrest. No more."
Since then, the Daily Mail has reported that:  "Metropolitan Police Federation chairman Ken Marsh described the rise of private detectives as a 'staggering indictment' of the state of policing. 'Eventually there will be a two-tier system with the haves and the have-nots, and if you have money and live in a £20million house in Chelsea you can pay for private security,' he said."
Well, that's already arrived.
The firm TM Eye launched its subscription service My Local Bobby and its staff now patrol some of London's most expensive streets in Belgravia, Mayfair and Kensington.
Individual uniformed 'bobbies' cover up to 250 houses, whose owners each pay a fee of £100 to £200 a month.
In return, clients get a 'meet-and-greet' service from their car or the Tube, and have a hotline to their bobby whose location they can track on their iPad.
How nice.
In the meantime, just to demonstrate where this is going, In October 2016, we wrote in an article entitled: Government Privatisation Of UK Forensics Service Condemned by MP's – "privatisation of forensic services posed a threat to justice and putting the work in police hands would be disastrous."
With the closure of an independent state run forensics organisation, the burden of proof moved to the police and the private sector where criminal trials could collapse for all sorts of reasons, legitimate or otherwise. The national Audit Office made their case quite clear at the time, that justice should not be traded for profit.
The MP's Science and Technology Committee reported back their findings of the government proposal in late 2016 to fully privatise the forensics service. Having digested its contents they demanded the Government redraft its strategy; criticising it as vague, incomplete and lacking a vision for forensic services.
The Acting Chair of the Committee, Dr Tania Mathias MP said at the time:
"The Government's Forensics Strategy was already two years late, but further delay would have been preferable to this inadequate document. The weaknesses in this document raise the question of whether the Forensics Strategy stands up as a strategy. It is missing a coherent vision for forensic services and a route-map to deliver it."
It doesn't get more damning than saying that the government is selling off this important department with no coherent plan other than to make some money.
The privatisation of forensic testing in Britain will lead to catastrophic failures and potential miscarriages of justice, the pioneer of mass DNA profiling warned back in 2012. And so right that warning was.
Then, by May last year "Scores of convictions in doubt amid forensic test manipulation claims" reported The Guardian.
"Police fear scores of convictions may face challenges to their safety because of the suspected manipulation of forensic test results at a private laboratory in Manchester. Scores of cases could be referred to the court of appeal, including rape and murder cases as well as more minor cases such as drug-driving. Some sources believe a small number of serious cases may end up being referred to the court of appeal.
Then, the biggest recall of forensics samples in British criminal justice history was required by the end of last year as the private company involved is being questioned over manipulated data. The implications of this mass recall are wide-ranging. The data in question includes evidence used in sex cases, violent crimes and unexplained deaths across England and Wales.
The potential human impact could be devastating, both for victims and for people who are wrongly convicted.
There are already more reports emerging of child protection and family cases being affected by potential forensic manipulation.
The trouble is that forensics requires maintaining high levels of control, which is, of course, expensive. Individual private companies dealing with the commercial demands of business in general, do so in an environment of making money and can lose sight of why they are doing this work in the first place, as what happens so much when privatising critical services such as delivering an essential part of the criminal justice system.
If privatised forensics, deeply involved right in the centre of criminal cases has caused widespread concern and a clear threat to the delivery of those services, what do you think is possible when private firms are given powers of arrest?
---